This Month at North Group | June 2020

Black squares ◾️swept across social media platforms last week and anti-racism protests continue. At North Group, we firmly believe in this movement and believe we are all accountable to doing our part to invoke real change. How can we all help? 🗨️
There are many ways to get involved:
1. Support local black-owned businesses; (here's a small list).
2. Donate (if you are able) to https://blacklivesmatter.ca/.
We are in the business of real estate and know that the most important real estate is the space in our hearts - for equality, love and respect for all.
______
In the real estate world, spring market heading into ☀️summer? We'll take it! We are boots on the ground with our clients across ➡️the GTA and that's certainly how it's feeling right now!
Check out the market stats ⬇️below to see the ✨pulse.

Although the effects of COVID-19 do remain present, with the volume 📣of sales down (53.7% from May 2019) 📉and the number of listings lower too (53.1%), we are still seeing movement towards a more active market, and this uptick is happening quickly.
In just one month (April to May this year):
Sales are up ⬆️55.2%

New listings are up ⬆️47.5%

Average sale prices are up ⬆️4.6%
Despite media reports, prices 💰have not taken a significant hit, year over year. If we look at all home types, the average price has actually increased by 📈3%.
Listings are also staying on the market longer, as a result of 😷social distancing. We are hopeful that we can sustain these market conditions as our economy gradually reopens. If so, Toronto Regional Real Estate Board analysts are predicting moderate price growth throughout the ☀️summer months.

North Group's exciting 20 Questions Video Series takes a closer look 🔍 at the amazing individuals on our team so you can get to know them more! 🙌
Say Hello to Corrie 👋! Our amazing Broker of Record and Team Partner with a unique meet-cute story.
👀Take a look!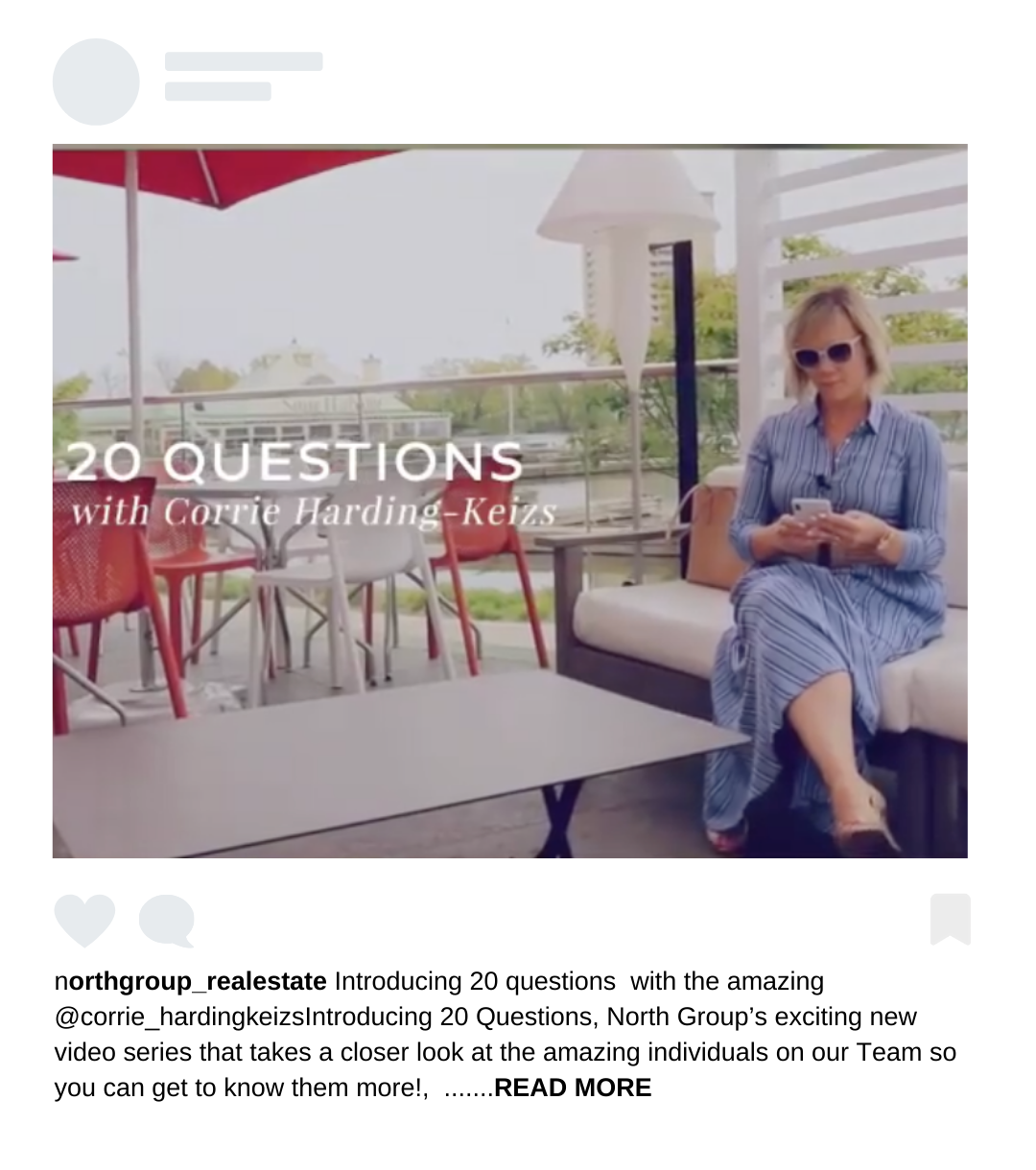 When you've got questions? 💬We've got answers.
Through the buying and selling process, many questions can come up. We created our own 🗣️Frequently Asked Questions (FAQs) from our clients to help you get some of your answers.
Of course, every scenario is different and we are always here to help. 🙏⠀

Check out our FAQ pages here.