Fact-based Knowledge and Experience : October Market Update
💡Fact-based knowledge and experience = results-based buying and selling 🏠💰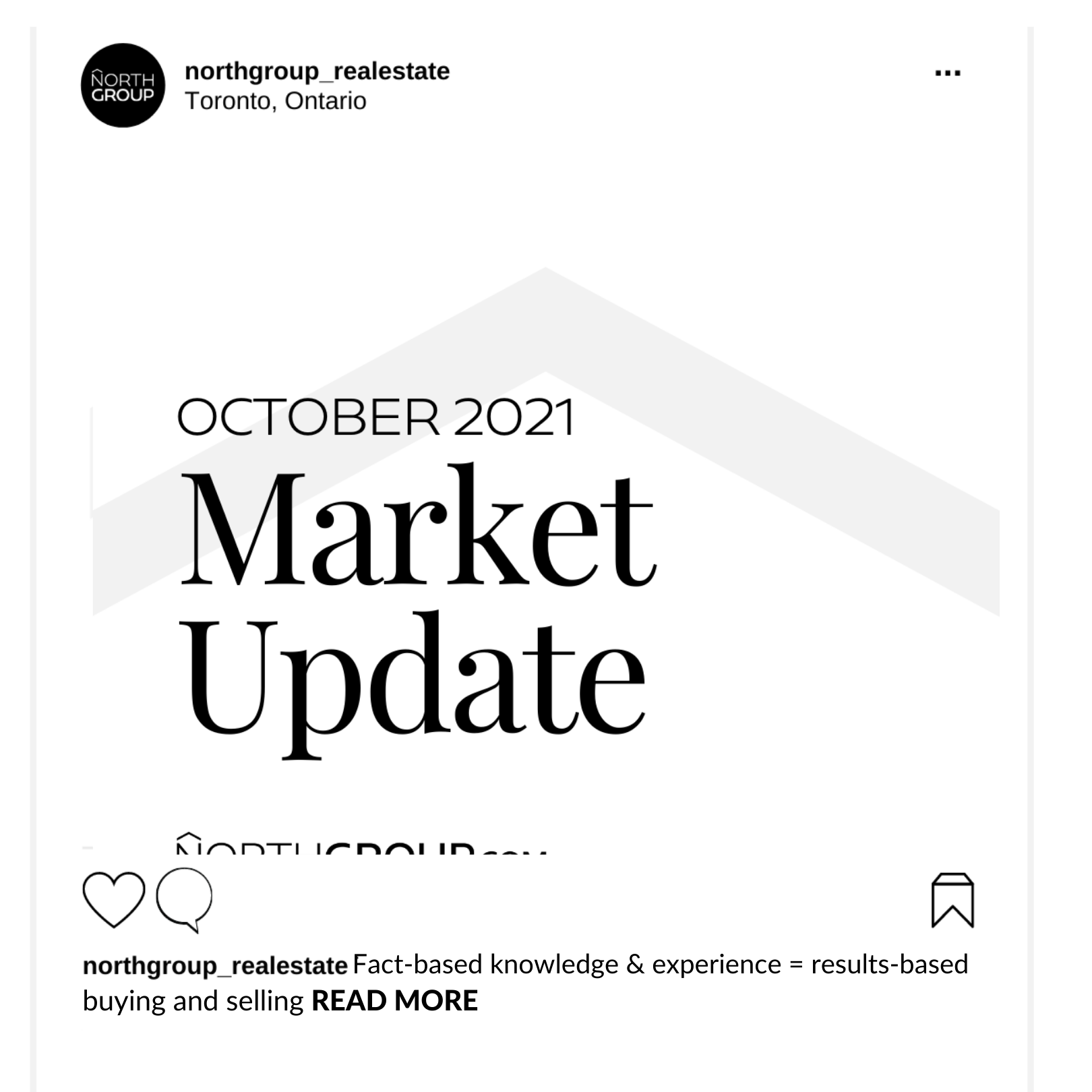 🔹What's happening?

🔎Based on our first-hand experience, we are seeing evidence of a small shift in the market, which October trends show the beginning of. While sales are down year over year, there were actually 737 more sales in October than September of 2021.📈 There were also 1,743 more new listings in October than there were in September.
Although seemingly minor, this small spike in inventory and sales (yes, very small) means we do have some buyer confidence and a whisper of some balance as we head into the winter months.❄️
Some further perspective: the 6.9% drop in sales year over year must be viewed against it's comparison since this time last year we were experiencing an undeniable COVID-related boom. Any annual drop here can be attributed to three primary things:
Levelling of Covid impacts

Inventory

Buyer fatigue
🔥The condo market is offering an interesting perspective, showing the strongest overall jump in the number of sales (up 28.9%) and a 13% growth in pricing. This price growth is promising, but still lags behind other home types which are up collectively 26.5%. 🙌

🔹What does this mean?


Overall, 2021 has been record-breaking in terms of real estate prices and sales, and prices continue to climb.🔺 Inventory is the number one pressure on our market, and will remain so for a long time. Experts are demanding that all three levels of government get involved with actively focusing on managing our low housing supply problem - but there is no short term solution. Less homes for sale means less homes purchased and more competition which drives prices. 💲
In short, price growth continues, listings sell quite quickly, and there may be more opportunities for buyers in the next couple of months as the pace settles.

Predictable methods in an unpredictable market will not yield results. What will is an expert that studies the market with fact-based knowledge and experience to help you navigate results-based Buying, Selling or Investing right now. Give us a call! 📲