The Fall Real Estate Market is Here: September Market Update
🎓School is back, sweater weather is here...and we are fully into the fall Real Estate market!🍂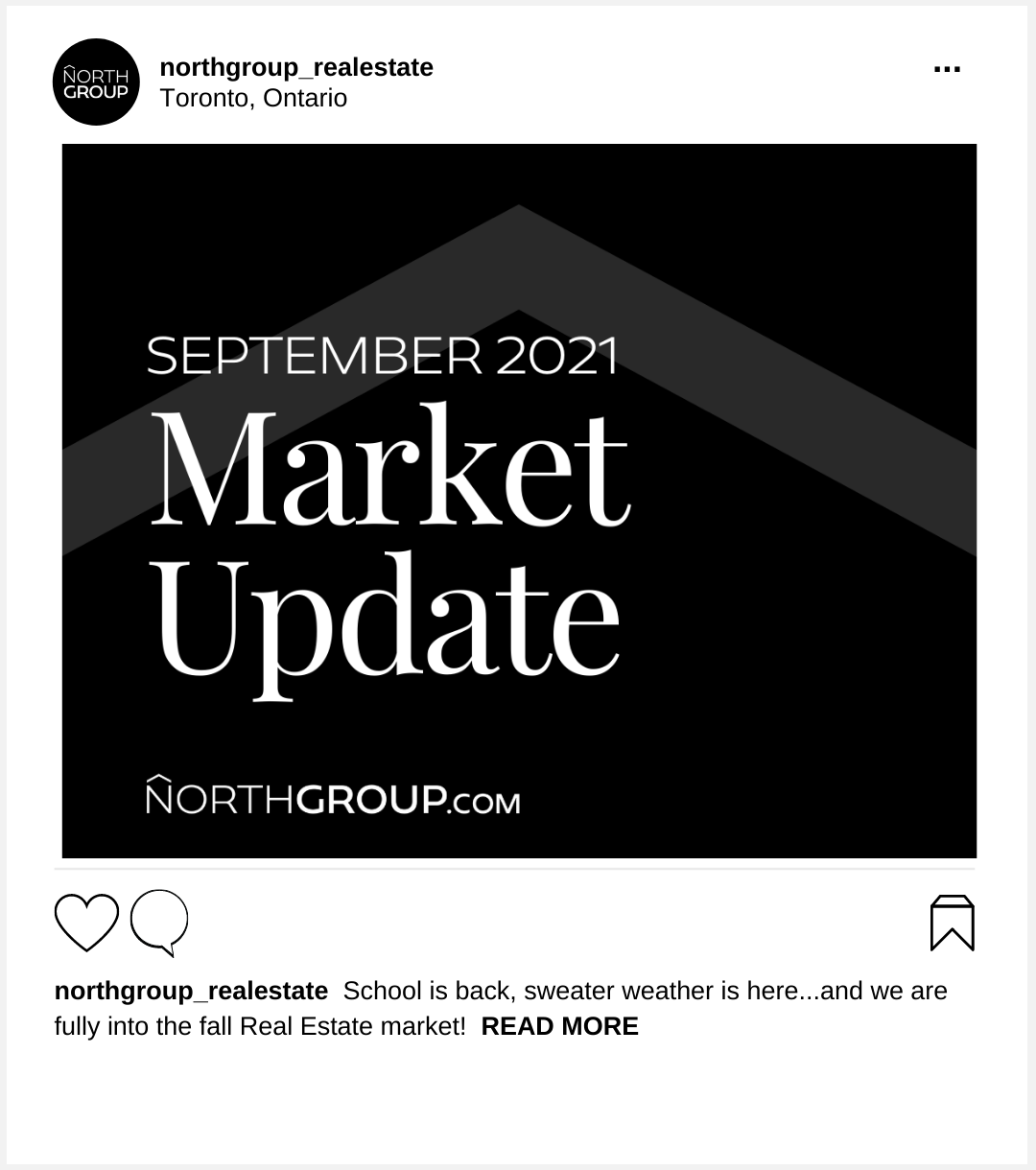 🔹What's happening?

•Inventory is extremely tight as new listings for sale are down 34% 🔽
•There are less homes to buy, which means September saw an 18% drop 🔽 in sales year over year
• Prices continue to climb (🔼19.9%) with the average selling price across all home types now at $1,136,280 💰
•Listings are selling in an average of 14 days, 12% faster than they were in August ⚡️
•The condo market continues to see its comeback. Sales are up 13% year over year 🔑



🔹What does this mean?

INVENTORY...it's the buzz word that is dictating almost every market trend we are seeing right now. This is causing the drive in prices and competition across all home types.🏡

While a 18% drop in sales from last year seems significant, there is more to the story🧐:

1st and foremost, less listings = less sales🎯. Second, when looking at month to month, sales actually increased 4.97% from August 2021 (which is typical for post-Labour Day). In fact, September 2021 was the 3rd highest on record for the month😲.

🏡Listings are selling quickly; the average days to sell dropped 12.5% (from August) to 14 days. Even more strongly, this double digit is likely due Sellers holding back on reviewing or accepting offers until a specified date to allow for competition.

The core of the competition is focused on low rise homes- detached and townhomes. Interest rates are at all time lows, driving desire for investors and 1st time Buyers, as well as Covid Buyers craving space🌳. The competitive nature of the market, as well as Buyer confidence, is also resulting in a continued resurgence of the condo sector; they are showing the strongest sales growth in September at 13%.


The housing inventory issue in the GTA isn't going away anytime soon, and all experts agree that it is a large, multi-faceted issue to conquer💪. Strategy on every end of the buying & selling spectrum will make a huge impact on price, timing and overall success. It's important to work with an expert who lives, breathes and sleeps Real Estate...luckily, that's us! We are here to help👋.