The Real Estate Market Has Changed: October 2022 Market Update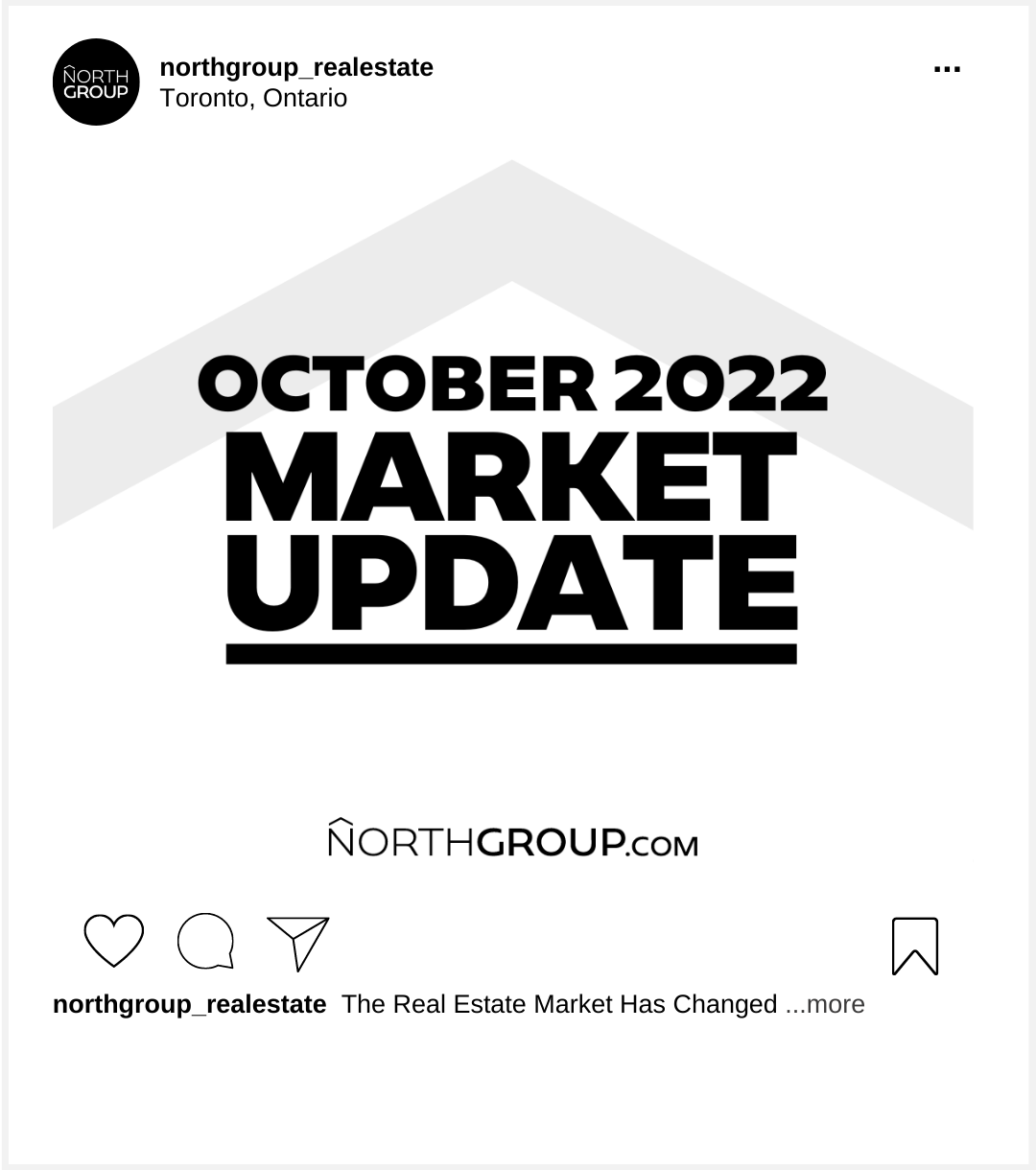 There are no 2️⃣ ways about it: the real estate market has changed. But that's not necessarily a bad thing! A lot of stress about it can be resolved with clarity in understanding what exactly is going on:
PRICES: As we have seen in the last 3 months, prices are trending ⬇️ - now at an almost 6% 🔻 since last year. The heaviest hit are detached homes - with a double-digit drop of 11%. Higher density home types (this means condos and townhomes) are the least affected - and in fact, the condo market is still showing a very minor price 📈 (more on that 👇).
Here's some reprieve: the drop seems to be levelling - compared to the month prior at least - there was no further decrease in detached home prices, condo prices had a 2% drop and semis and townhomes actually jumped ⬆️.
Prices are affected by 2️⃣ things:
1️⃣ Inventory
Inventory is a major issue in the GTA - and aside from the serious issue of housing supply, there is a huge drop in the number of new listings. Sellers are not listing. Case in point: looking at the month of October, we have not seen this 🔽 number of new listings since 2010. Those condos and semis we mentioned have the least amount of new listings, which is why we are seeing consistency in pricing. This short inventory across the board is also why we could be seeing those price drops slowing month to month.
2️⃣ Activity
People are scared or uncertain right now. Home sales are 🔽 49.1% year over year - but showing almost the same activity in October as it did in September. Listings are now taking 83% more time to sell. Borrowing costs are ⬆️. There is economic uncertainty, and we are entering the winter market. Many are turning to rentals as a short term solution - causing this market to boom.


There should be no reason to fear the market change. If you are looking to buy and sell, right now it comes down to understanding exactly what is happening, what to expect and how to approach it 🤔 - an understanding that should be driven with expert advice and facts (not headlines📰).
One important thing to keep in mind 🧠: these stats are from October so they will not reflect that last rate change and the results of this. Experts are predicting these rate changes should moderate the market for next year, but market conditions (inventory, immigration, etc) will keep real estate active and therefore trends ⬆️ or ⬇️ shouldn't be too drastic from what we are seeing today.
If you ever want to know what any of this means for your real estate plans specifically, reach out 📲 to any of our expert Team Partners for a personalized consultation.