Is the Toronto condo market in recovery? 📈
Happy New Year!
2020 has come to a close (😅phew). The year-end market stats are in and we took a deep dive into the numbers to show you what is happening in the current market and how it impacts you. 🛎️ Let's jump right in.

Overall, it's been a record-setting December. The total number of sales increased a whopping ⬆️64.5% year-over-year.

The average sale price is up to ⬆️$929,699 – that's an increase of 13.5% compared to December 2019.

Another record is in new listings. The number of homes hitting the MLS system is up a staggering ⬆️66.1% compared to last December.

Meanwhile, condo prices continue to decline. The average condo price fell another ⬇️2.2% from November to December (that is a total of 8.79% drop since September). 📉

In 2021, we are starting to see an uptick in condo showings and sales. Is this market sector already in recovery?

The 2020 real estate market dramatically slowed at the beginning of the pandemic (understandably), but didn't stay quiet for long. The second half of the year set continuous records. Stronger than anyone had anticipated. 🚀
You might be wondering why? 💬There are a number of factors that play a role; the lowest mortgage rates we've seen in over 25 years (actually, maybe ever), a strong economic rebound 📈within many segments, and the increase in use of technology for showings helped fuel the recovery and continued strength in the real estate market as a whole.
Overall, last year was certainly unprecedented. 👀With all the uncertainty in the economy, the housing market outshined even the most grim forecasts. In the freehold market, records were set across the board.
However, on the condo side, 2020 took its toll. 🌇Month after month, we have seen consistent price drops (on average 2% per month). Since September we've seen an 8.79% ⬇️ drop in prices in Toronto condos alone. While prices are up overall since 2019, it's important to know what is happening today. We are starting to see an uptick in condo showings and sales. Is this market sector already in recovery?

If you plan on making a move this year, there is much to consider. Understanding how these stats and the segmented markets impact your decision is crucial. Let's discuss your options.
Are you thinking about buying your first home or are you an Investor? The condo market is in your favour (and we don't know for how long!) Be sure to get the expert advice (and service) you deserve! 📩

Follow us ✨on Instagram for monthly market updates. Click👇🏼 below to see more: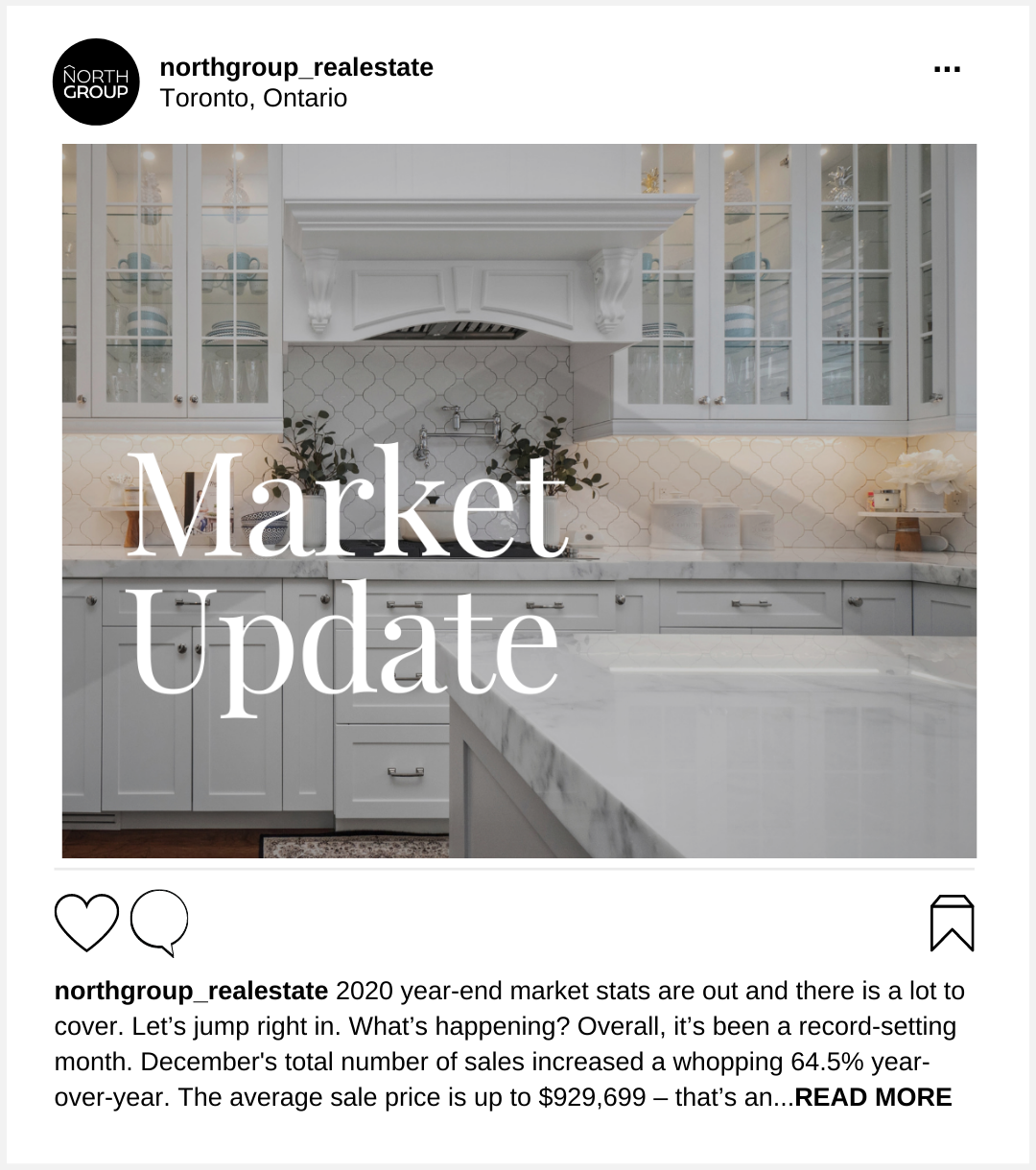 Want to see inside some beautiful homes? 🙋🏻‍♀️ (who doesn't) 👉🏼Check out these featured North Group listings…The first is a trendy and sleek 😍one-bedroom downtown condo chock-full of everything you didn't know you needed, wanted, and more.
The second is a rarely-found 🌟Liberty Village three-bedroom townhouse with a 160 square foot sunny rooftop terrace.

See for yourself. ⬇️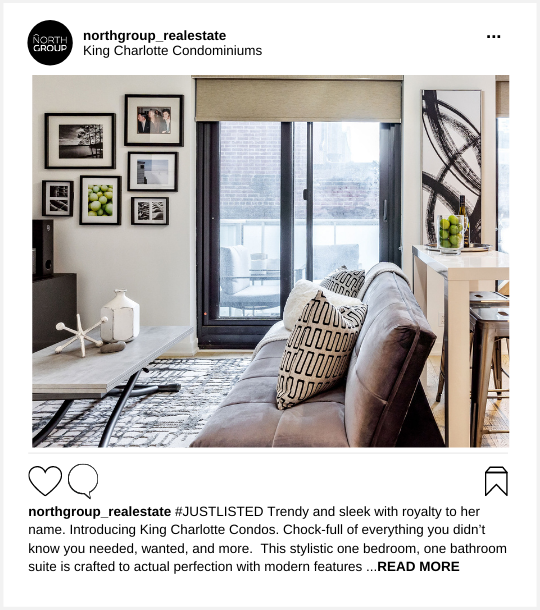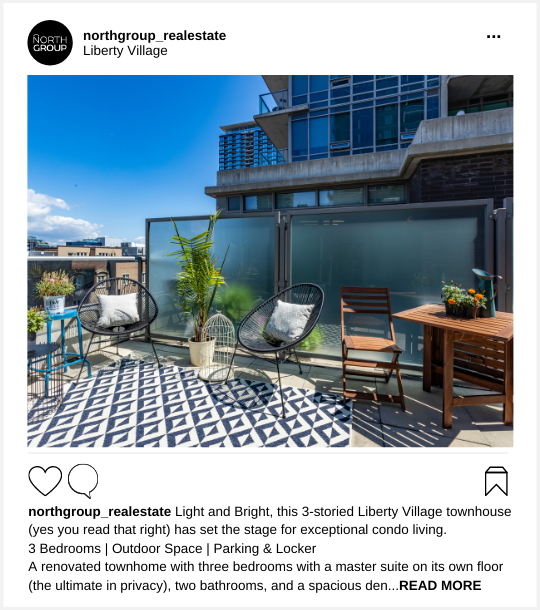 Don't see what you're looking for? 🔎Don't panic, there's more. We have a network of listings that are exclusively listed. This means you cannot find them online or on other Realtor search sites.
Just shoot us an 📩 email to get access.

Check out these trending real estate stories. 📣Be in the know and join the conversation.

Why housing is still the best investment for most Canadians - So it's not surprising that fear over an economy turned upside down literally hits home for so many.
More people bought homes over $3 Million Dollars in Toronto last year than ever before - Re/Max says a record number of Toronto homes priced over $3 million were sold last year, even amid the economic downturn during the COVID-19 pandemic