Thank You for a RECORD Year

Our Clients & Giving Back
In 2016, our team helped a staggering 254 people find or sell their homes (or condos)! Read about some of their stories and experiences here.
We are immensely grateful for the success the past year has brought. Throughout the year, we had the chance to give back through donations and volunteering in any way we could! This year, we were fortunate enough to organize and participate in KW Red Day, donate 100 backbacks to an amazing local charity in celebration of our 100th transaction in August, and as a team, to support Project Engagement!

Team Growth
Expansion was a huge focus for us last year! We've grown to a team of 11 (yes, you read that right!) We've been so fortunate to welcome each of these amazing people to Urban Lifestyle Group:
Cody Skrzypkowski - Sales Representative
Mark Douglas - Sales Representative
Kamran Ebrahimi - Sales Representative
Dawn Hale - Client Concierge
Bobby Sharma - Inside Sales Representative
Morgan Bennett - Inside Sales Representative
We Moved Too!
In August, we got our own office space! As our team quickly became too large (and loud) for our Brokerage space on King West, we made our home in Liberty Village. Boasting almost 1500 square feet of private office space, retrofit brick and beam, courtyards, rooftop patios, lounges for meeting space, a fitness centre, yoga studio, cafe and more, to say that we are all a little excited about our new home would be an understatement. Come visit us anytime!
P.S. Kudos to our team for being recognized this year as Top 9 Teams in all of Keller Williams Realty Canada! This might come as no surprise considering our marketing strategies and exceptional client care has put our team on lists like THIS.
Quick Market Facts
As quoted by Buzz Buzz Homes, 2016 was the best year ever for GTA home sales! Here's a quick glance at the most recent trends and stats (as of December 2016).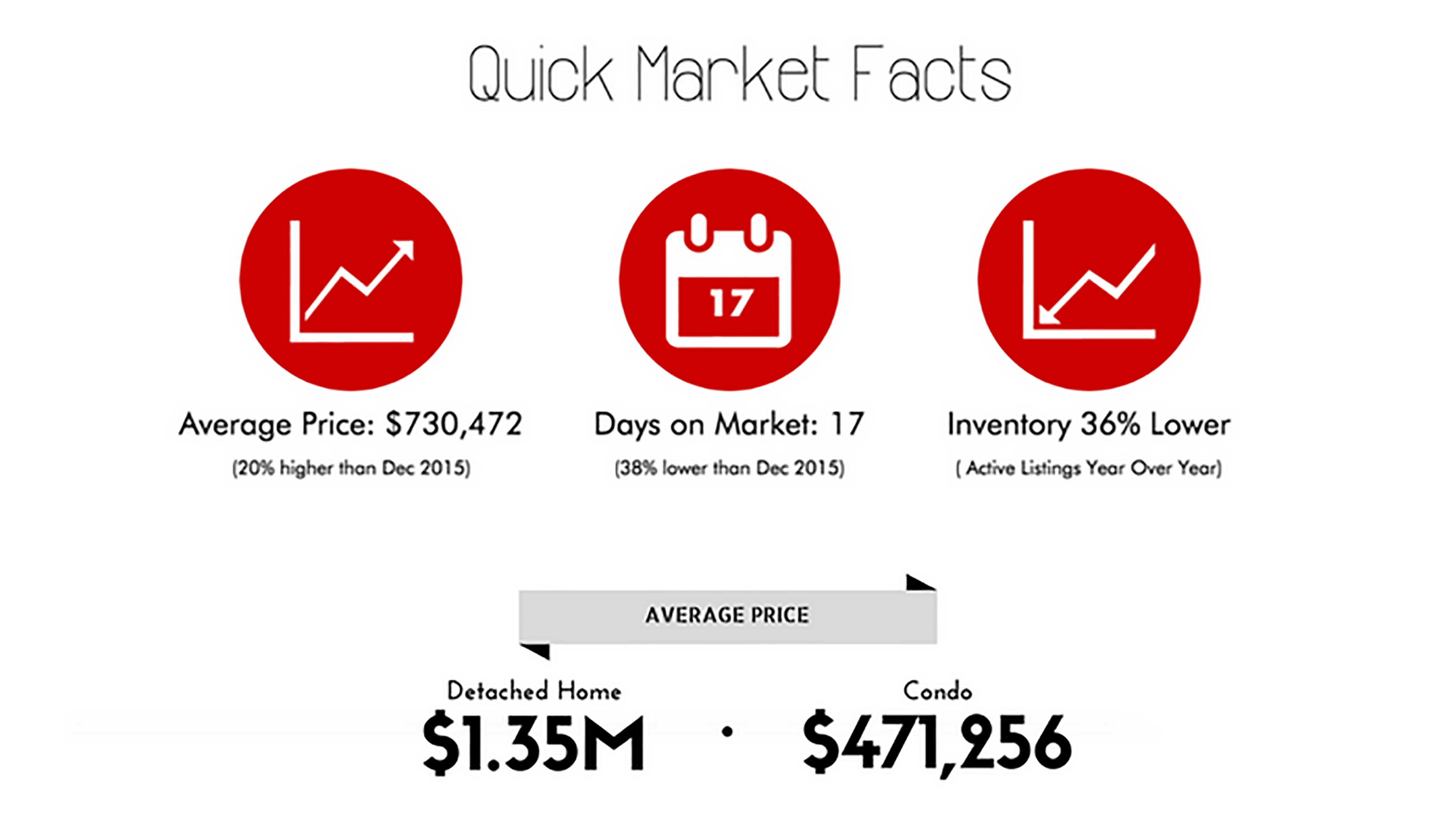 What are your real estate plans for 2017? Call, text or email us anytime!