September tells a story of market balance: September 2022 Market Update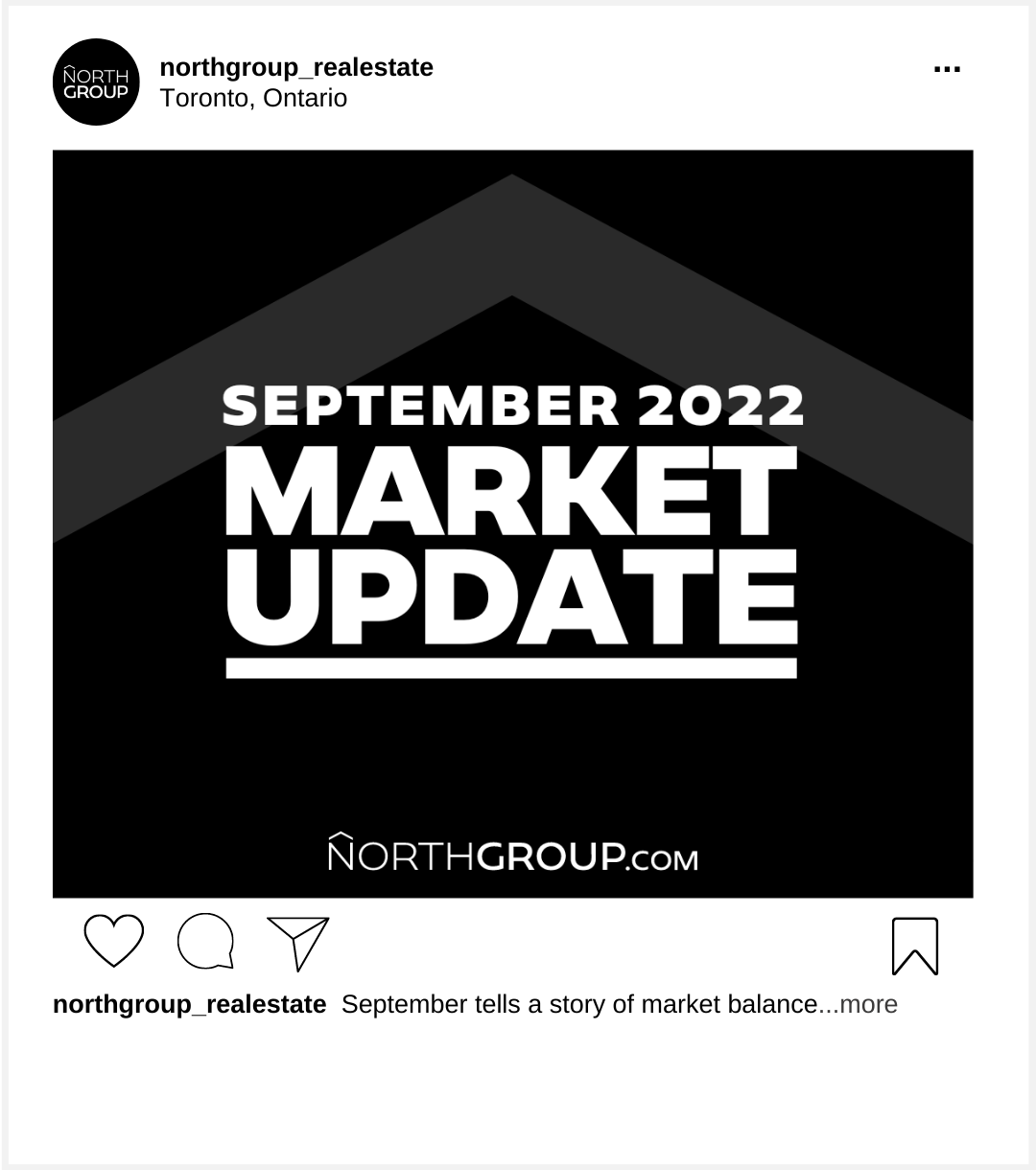 There are notable changes in the Toronto housing market and September stats tell a story of market balance and slowdown that all began earlier this summer.
Interest rate changes have started to hit, & the government's tackle of inflation has consumers reacting👀: sales are down 10.47% since August, and 44.1% year over year. We saw just around 5K transactions last month.
One major reason for the sales slow down: everyone seems to be waiting⏳; especially Sellers. The biggest story in September is that we saw the lowest number of listings 🏘️ (for this month) since 2002. Yes, that means there are less new listings now than there has been in 21 YEARS. More specifically, new listings are down by 16.7% since 2021.
Buyers are waiting too. Rate changes + inventory shortages are creating a lull in Buyer activity. The avg. property is now spending 35 days on the market📆. This is an almost 85% increase since last year.
Now the elephant in the room…how does this affect prices?🤔 Since the competitive heat has been removed, prices are adjusting. The average price is now $1,086,762, down by 4.3% since last year - but up by almost a % since August. When compared to the month prior, less expensive home types (condos particularly) are actually increasing in price↗️.


Because there is more than one way to read what is going on right now. It's not all doom and gloom - despite what the media headlines📰.
Sellers - you have less competition right now with the low inventory. Those that are active in the market are buying properties that are priced right and marketed well. Overall, Ontario does not have enough homes and people need to buy📈. We don't know what continued changes in interest rates will do, and so timing the market is ill advised. If you are looking to sell, let's strategize♟️.
Buyers - This is what you have been waiting for! The price drop has arrived, and we wouldn't advise trying to time this any further. An opportunity you don't want to miss out on? Condos🏢! With the rental market soaring, it is a great time to take advantage of this investment and equity-building window.