September 2023 Market Update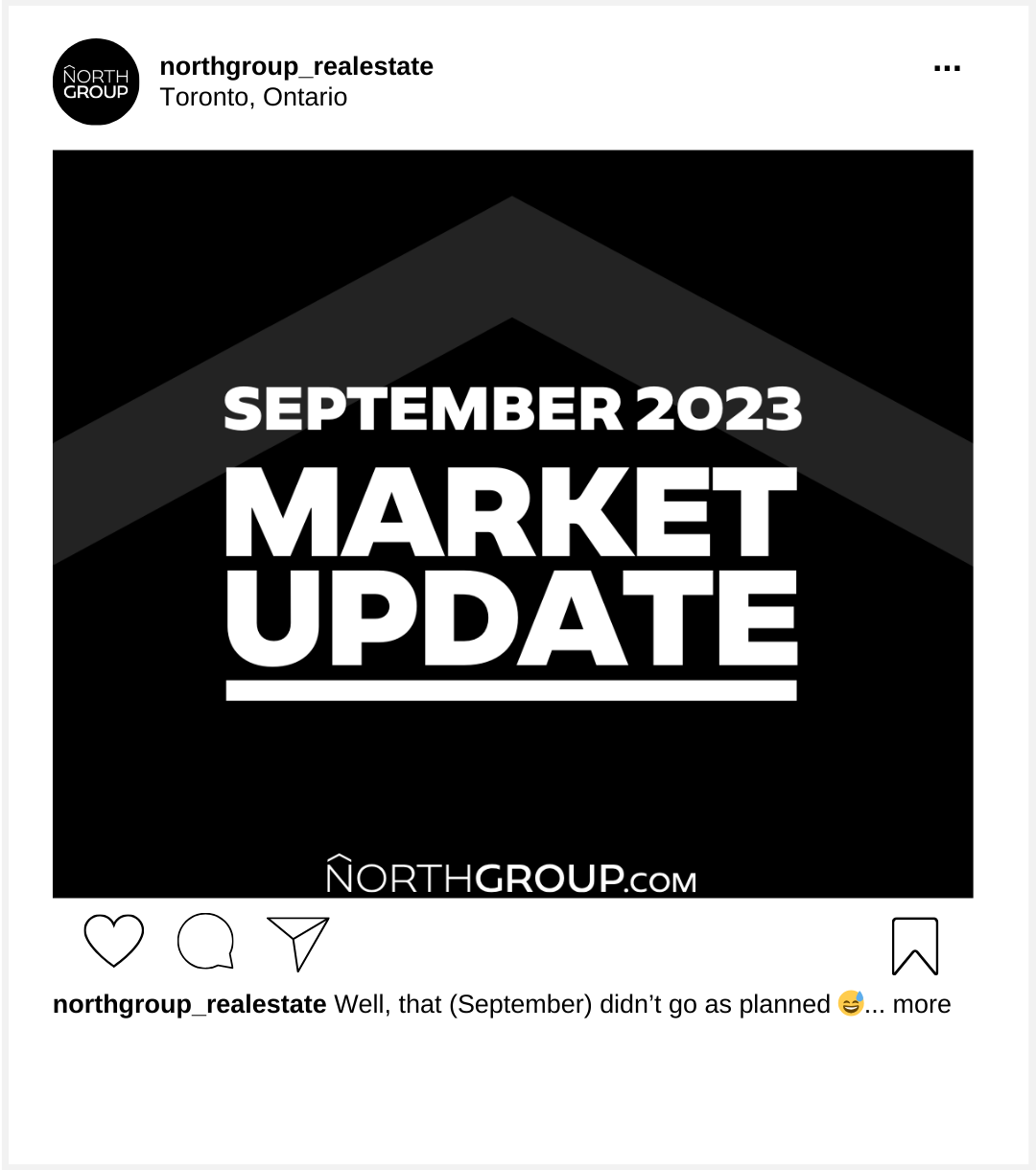 Well, that (September) didn't quite go as planned…but you know what they say, therein lies the opportunity, my friends!
Here's what did happen though:
The Bank of Canada paused on another rate increase last month
September got a surge of new listings
Average sale prices went up for the first time since May
So with this positive news, why is the fall market (in many GTA neighbourhoods) off to a much quieter start than expected?
What Is Actually Happening? 💭
Simply put, active buyers planned for more homes to be listed for sale so they'd have many more options to choose from in their search. And passive buyers that don't have to move, are paused due to the higher interest rates.
And sellers planned for way more buyers to be out house hunting in a typically busier season, so they'd experience more demand resulting in higher sale prices.
This just wasn't the case.
As the Toronto Regional Real Estate Board stated, the impact of these higher borrowing costs, high inflation that can't seem to get fully under control and Bank of Canada rate decision uncertainty has continued to weigh on GTA home sales, and ultimately on buyers and sellers.
Let's Look Closer At The Numbers 🔢
Sales are down 14.05% since August
and down 7.10% since last year
New Listings are up 44.10% since last year
And up 24.37% since August
Prices are up 3% year over year
And up 3.30% since last month
Average sale price is $1,119,428
Average days on market = 20 days
What You Need To Know Right Now 👍
There is still opportunity in today's market!
Buyers, you have a window of time now to buy without competition. When rates come down (predictions say early to mimid-2024 along with the expected surge in population, demand will increase and so will competition and therefore prices. It's just a matter of time.
Our best advice for buyers? Look closely at the numbers (we can help!)
Sellers, if you need to sell, we can help! With the right strategy and marketing, we are experiencing positive results for our clients this fall. Today's market demands excellence and skill to navigate maximum exposure for your listing.
Ultimately our job is to ensure you feel informed and prepared when the time is right for you to buy or sell.