2020 is Almost Over, 🚀 How is it Ending?
We can't believe this year is coming to an end (finally) 😀, and what a year it has been! Although there remains a lot of uncertainty ahead, one thing that is constant is our continued gratitude for our team, our loved ones and especially for you, our clients.
Thank you for continuing to show us your support 🙏🏼 and trust to guide you through your Real Estate decisions.
We wish you and your family all the best during this 🎄Holiday Season.

The real estate market is not slowing down for anyone (even with a world-wide pandemic) and the numbers speak for themselves. 🚀
Over 8,700 total sales have set a new record for the month of November (this means ⬆️25% more homes sold, year over year).

Overall, sale prices have increased (averaging all property types) with the average home selling for $955,615 (slightly down from last month). Up a total of ⬆️13.73% since last November. This amounts to an increase in value of more than $112,000 (based on the average selling price).

The total number of new listings hitting the MLS system is up ⬆️33.5% when compared to the same time last year. Although we did notice that sales are down ⬇️35.1% from last month.

Meanwhile, pricing in the condo market continues to fall. Reporting another ⬇️2% decline in the last 30 days, equals a total of ⬇️4% drop since September.

The record pace of sales 📈has continued, all the while maintaining the divide between the condo 🏙and freehold market. Freehold homes made up almost 70% of the total sales in November.

Why is this happening? There are a number of contributing factors; whether it's the lowest borrowing rates that we've seen (maybe, ever), or the availability of new condo listings coming up for sale (worth noting, the number of listings appears to be slowing overall, which is typical for this time of year). The desire for more living space has 🏠 created a strong demand in freehold homes. This has a shortage of homes available for sale, which explains the steady 👀double-digit price growth.
We are starting to see a slow-down in the number of sales with sales down ⬇️35% in the last month (although that is typical for this time of year). Yet, since this time last year, sales are still up an overall 33%. In contrast, the condo market is more balanced ↔️ than previous years, with its downshift. With more than 30% new listings then last November, buyers continue to take advantage of the expansive inventory available to them. All of this has contributed to a decline in condo prices of over ⬇️ 4% since September.

What are your 2021 real estate plans? Understanding how these stats and the segmented markets impact your decision is paramount. Let's discuss your options. 📩

First time buyer? Investor? 🙋‍♀️The condo market continues to be in your favour. 🗣Let's chat and see we can help you benefit in today's market.

Want to or need to sell? 🏡Be sure to get the expert advice (and service) you deserve! 🎯

Follow us ✨on Instagram for monthly market updates. Click👇🏼 below to see more: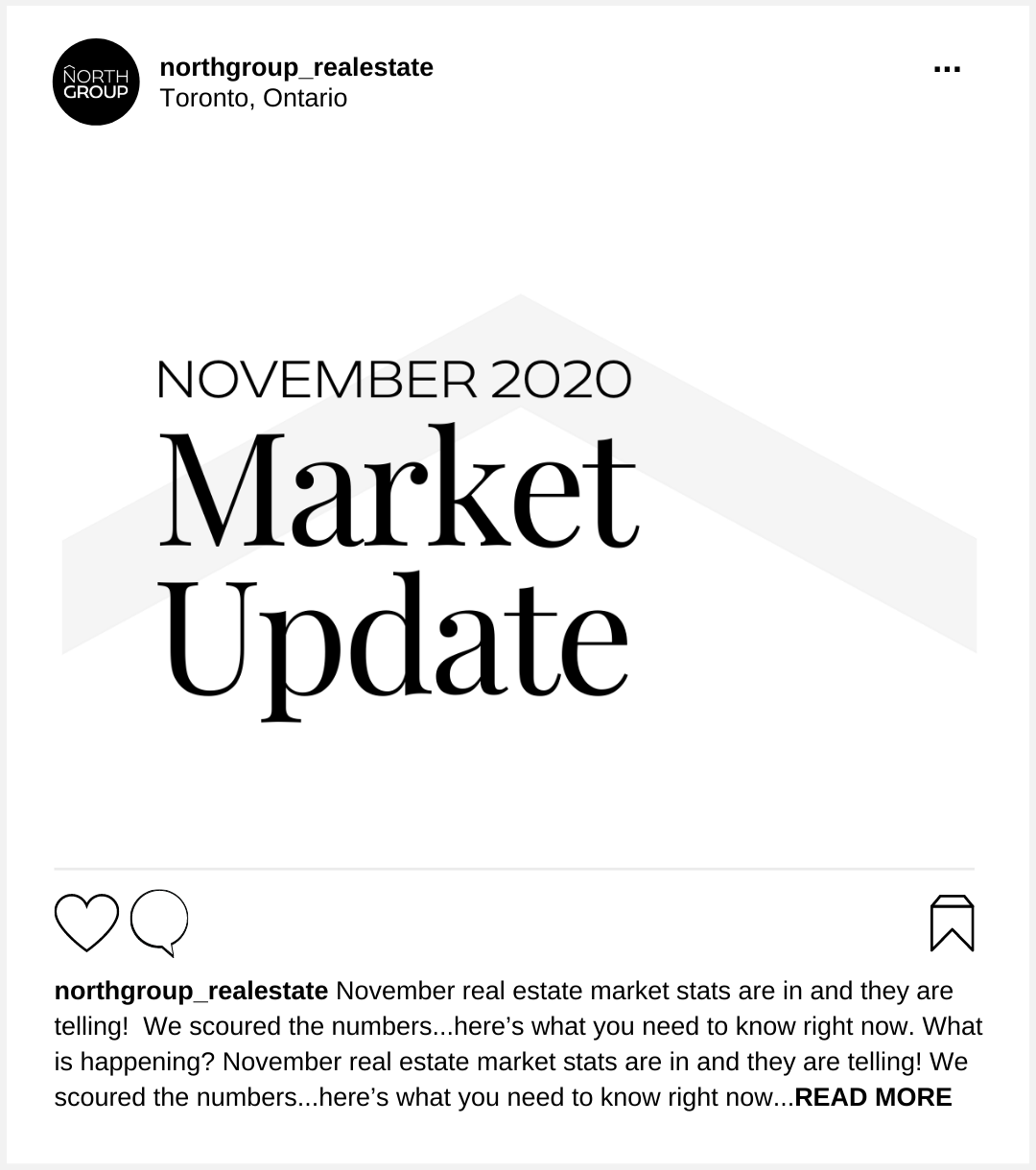 Love seeing inside homes as much as we do?🙋Check out this month's featured North Group listings...one is a renovated Glen Abbey home, fully integrated with smart technology and overlooking luscious greenspace The other is a Markland Wood condo at The Masters - one of the largest units with Muskoka-like views.

See for yourself. 😍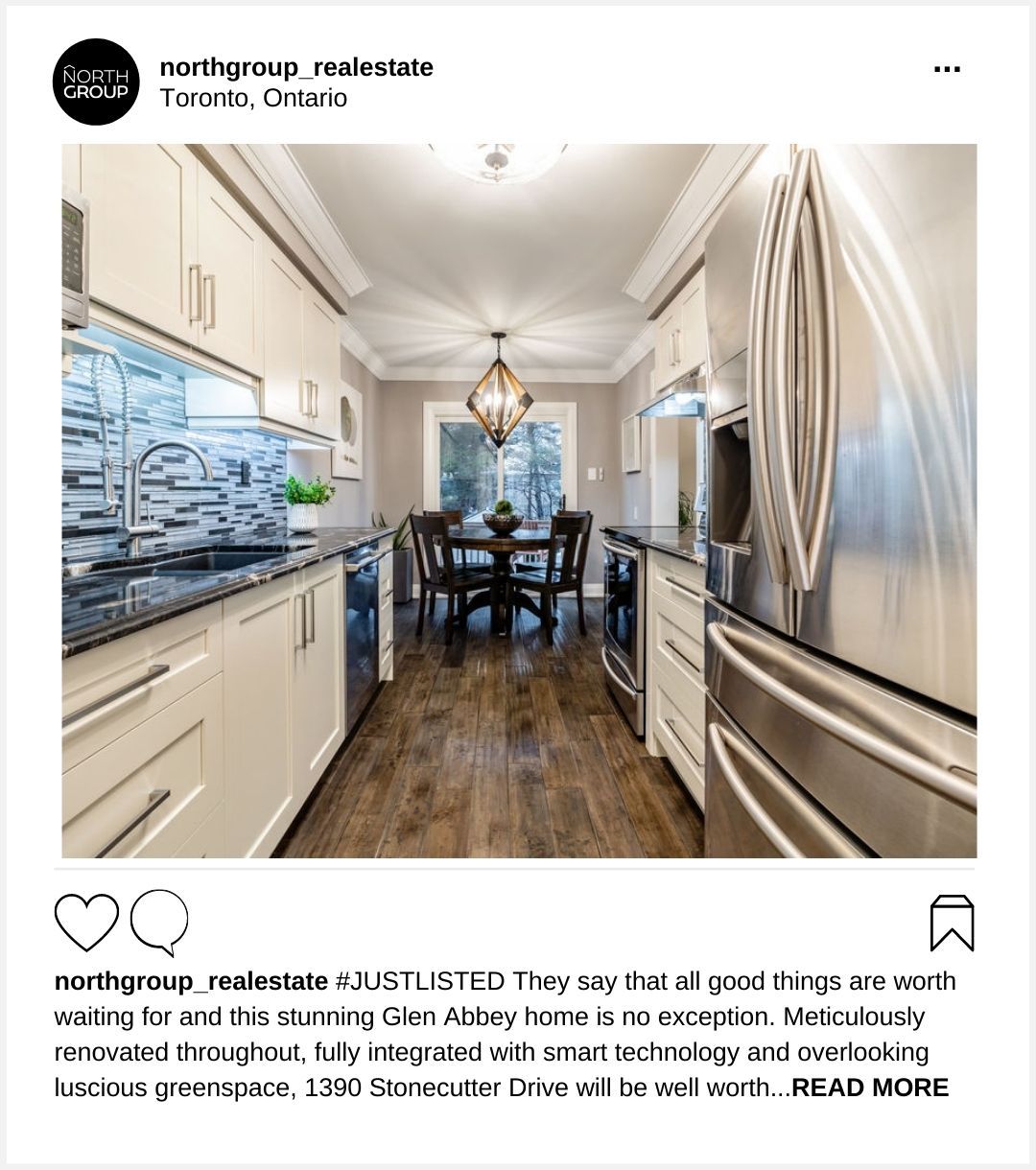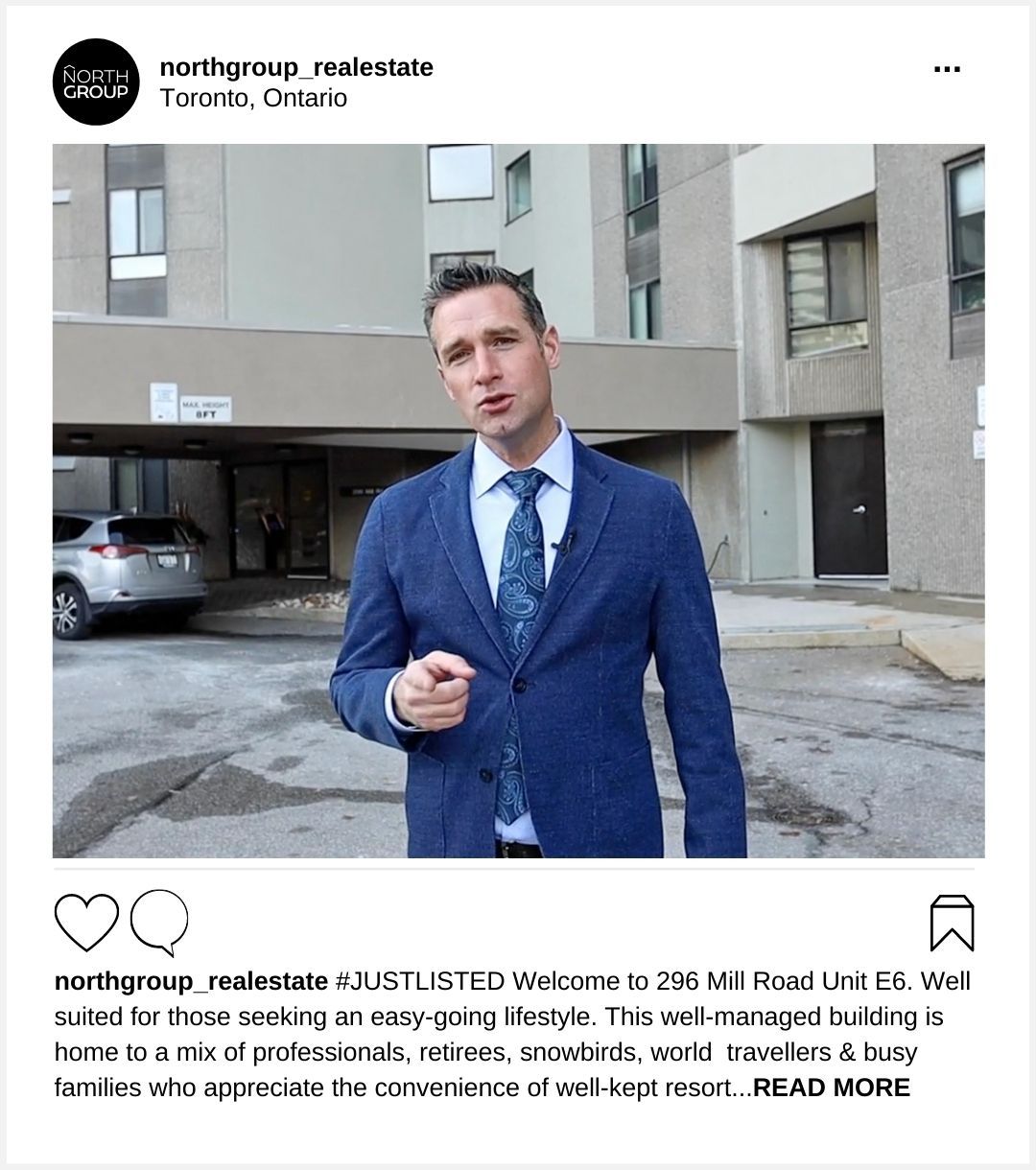 Don't see what you're looking for? 🔎Don't worry, there's more. We have a network of listings that are exclusively listed, meaning you cannot find them online or on other realtor search sites.
Just shoot us a 📩 message to get access.

People are talking 🗣about these trending real estate stories. 📣Be in the know and join the conversation.

We haven't seen anything like this before': pandemic boosts Canadian real estate - The Canadian real estate market is hot. And the heat is spreading far beyond big cities.
This tiny home in Ontario with spectacular lakes views is selling for less than $150K - A tiny home for sale in Ontario is a rare find but a property now on the market offers beautiful views
Toronto Had Nearly 11K More Home Starts Than Any Other Canadian City in 2020 - Toronto is closing out 2020 on top… of the list of Canadian cities with the most home starts, that is.