Things are starting to level out: August 2022 Market Update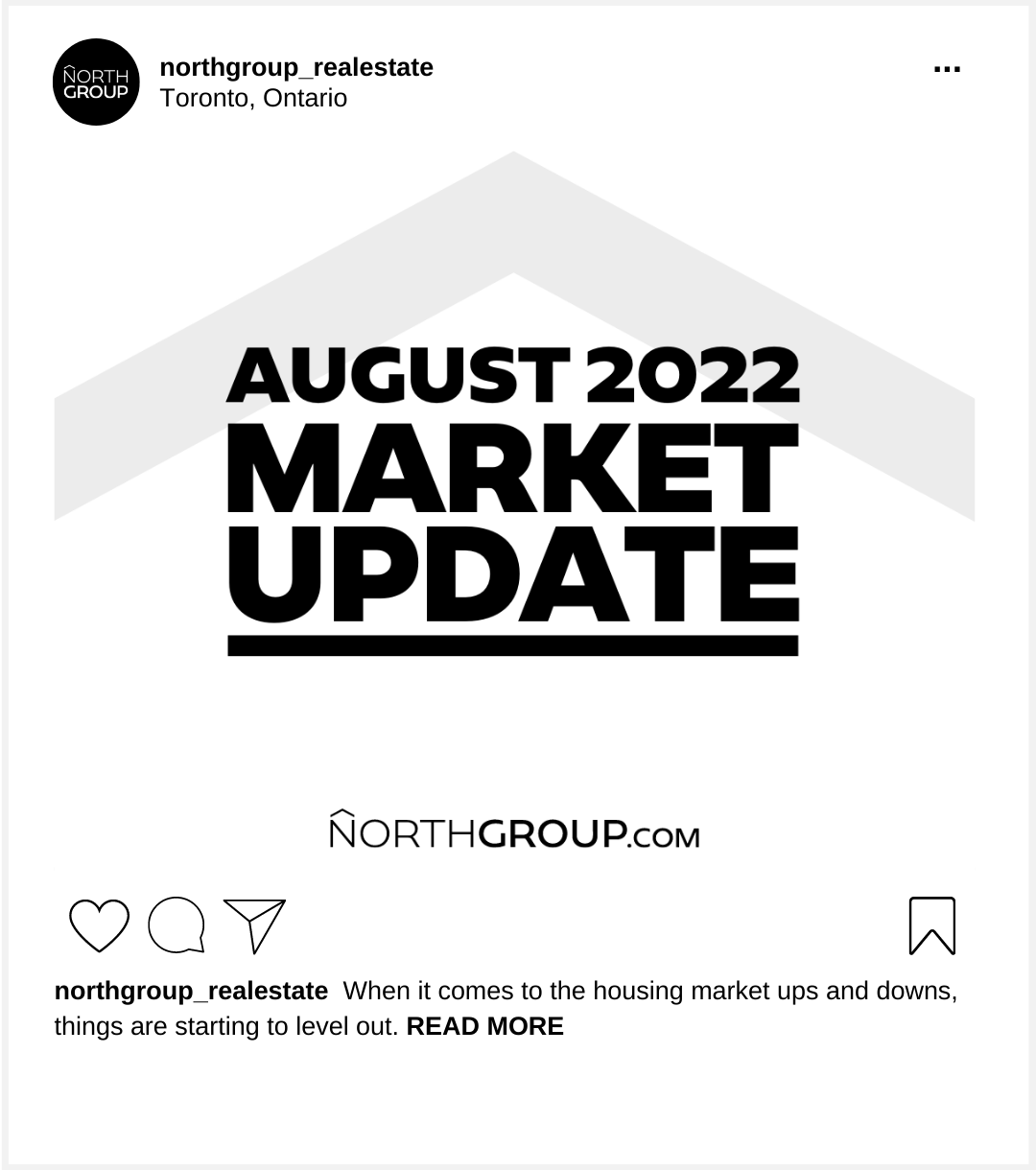 When it comes to the housing market ups and downs, things are starting to level out. We saw crazy highs last year, and some counter-effect drops the last couple of months. Now, the August numbers show us that the scales are starting to steady in Toronto Real Estate and will likely indicate a level of consistency in sales and moderate price growth as we round out the year.🙌

As a whole, the average home price is up 8.9% year over year. We have noted that sale prices month to month have been dropping (especially in the last four months), but this downward trend actually slowed a bit in August.

In terms of market activity, there are two stories to tell.

Since last year, sales are still 🔽. 34.2% to be exact. Yet as we have said before, last year was record breaking, and the 📉 is a welcome reprieve for most (especially buyers). However, August marked the first uptick in the last couple of months in terms of total sales and beat out July's numbers by 12.7%!


There is a lot going on! We are entering the fall market, which historically means more buyers and sellers get active. On the other hand, most experts are predicting another rate 📈 this week, strongly viewed as being the final one for the year.

➡️While the interest rate change will have an effect on buyer's purchasing power, it will also cement buying plans for many who rode out the summer of uncertainty.

We can only make informed guesses at this point, but what we do have is (a lot) of experience IN the market today, and what we are recognizing is that activity and interest is up. For Sellers, this is welcome news🗞️ , and for Buyers, this is your chance to capitalize on a window of great pricing and the ability to negotiate.