There's a shift, but the sky isn't falling : April 2022 Market Update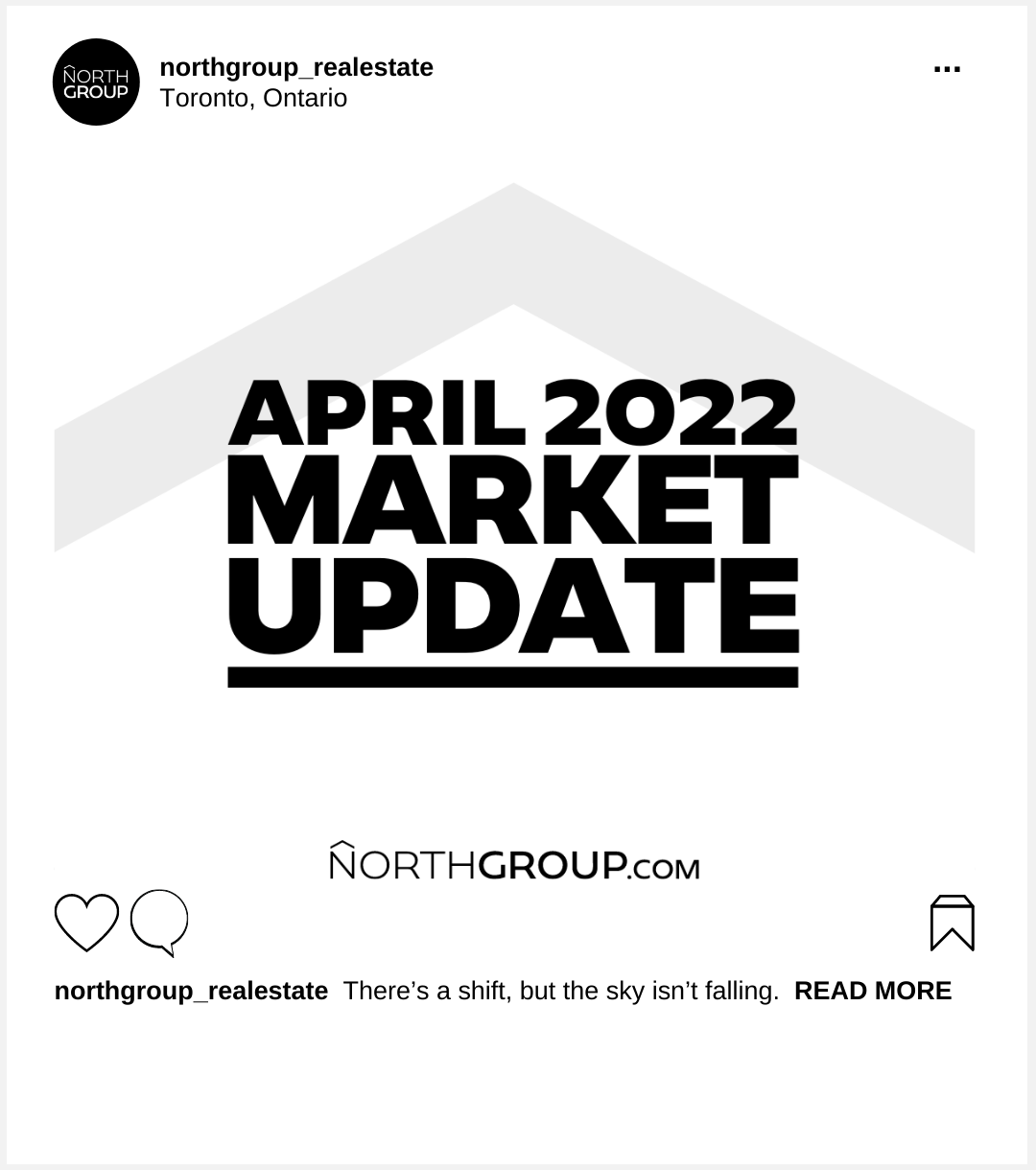 There's a shift, but the sky isn't falling😝.
Last month, we saw our 1st indication that there is change in the trends we have been all too familiar with the past 2 years: record-breaking prices, tons of sales, & crazy competition.
👉The April numbers are in and it's factually confirmed: there is a shift. There is an overall slow down in the # of sales from both last month & last year. We also saw the average home price take a dip this month; but it's all relative🧐.

The BOC announced a rate hike that serves as a small catalyst that has shifted our April numbers. In April, we saw just over 8K sales, which was a huge drop compared to April 2021 (41.2%!) and 27% less than March of this year⬇️.

Interestingly, the decline in the # of sales was greatest in the "905" area codes; an area that saw pressurized growth during Covid peaks as people left the city and sought out more space.

🏡The average price is now $1,254,436 which is down about $45K from last month, but still up 15% year over year.

Seller's still have the upper hand, with the number of new listings down by 11.7% year over year, and properties selling for 112% of the asking price on average.

What does this tell us? The COVID related boom in the real estate market is moving on to the ember stage. The BOC has goals to fight inflation and overspending in the real estate space is a primary target. Experts are predicting more rate changes this year📈.

😅You're probably sick of us saying this, but supply hasn't changed. Price growth will continue to trend up, & although we can't predict the future, this slowdown just shows us that we can breathe a little when buying and selling. The overall trends show a strong & growing market, and when compared historically over longer periods, the acceleration of growth will be slower, but is still expected.

Real estate can be very reactionary. Media plays into the shift narrative which will create a window for buyers to seek a great opportunity right now that we haven't seen in prior months🗞️.

Sellers, who you work with matters: a sign on the lawn is simply not enough, & you need an agent who can adapt.👋