This Month at North Group | December 2018

November has been another tremendously exciting month for North Group! With 2018 almost in the wraps, we are thrilled by all the activity, both in Real Estate and in the growth of our team.

We must admit that there is nothing better than browsing through some truly beautiful homes on your free time but let's face it - there is a lot to look at! (Both good and bad.) Don't fret, we've hand-selected a few really wonderful listings for your viewing pleasure:
If you're searching for the "it" place to call home, we have a secret weapon up our sleeve that'll get you instant access to the hottest new listings in your area based on specific search criteria. Want in on this amazing search tool that allows you to have access to our Realtor system?! We'd love to get you this exclusive access – just hit REPLY NOW 📩.

Last week, TREB's President announced that Toronto continues to see moderate growth in comparison to November of last year and despite seeing fewer sales last month.
Greater Toronto Realtors reported 6251 sales, which was 14.7 percent less than November 2017 however, last years numbers were distorted by the looming OSFI-mandated stress test at the end of the year. Though sales were down 3.4 percent compared to last month, the overall selling price was up 3.5 percent year-over-year to $788,345. 📈

November 2018 sales and average price remain balanced throughout Barrie and home prices increased 1.3% in Simcoe County. Orillia saw an increase of listings and was on par for transactions when compared to November 2017.



Last week, our team announced the beginning of the 12 Days of Giving - a contest held between December 1st to December 12th, which celebrates the joy of giving back! 🎉 As we are coming close to wrapping up this very special contest, we are so incredibly thrilled by the overwhelming number of participants that have entered and continue to do so, today! 😱
Want a chance to win a $100 gift card, like the ones we've already given away?! 👉 Enter here while you still can!

We celebrated some big high's in November! Last month, North Group was declared the TOP 7 TEAM in All of Keller Williams Realty Canada 🎊 . Our Founder, Amy Youngren, was also recently featured in the leading Real Estate publication, REM for North Group's innovation in digital marketing! 🙌 To read the article, click here.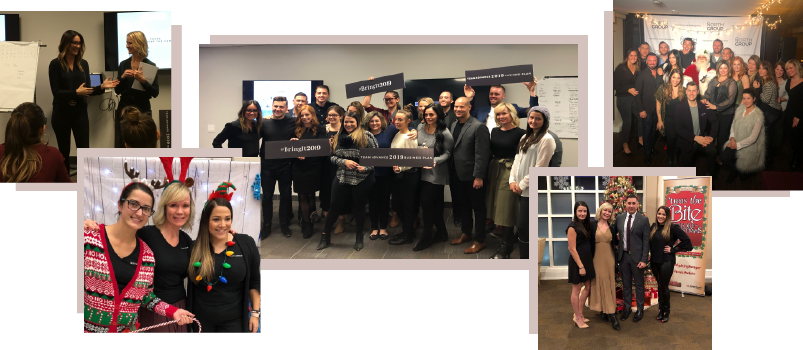 #8 in Canada (2017) 🇨🇦
1st Canadian Partner | Giveback Homes

Awarded Most Innovative Team in North America by Inman

[email protected] | www.northgroup.com
Toronto Office: 624 King Street West, Lower Level, Toronto, ON | (416) 572 1016
Mississauga Office: 103 Lakeshore Road East, Mississauga, ON | (905) 278 8866
Brampton Office: 7145 West Credit Avenue, Mississauga ON L5N 6J7 | (905) 812 8123
Barrie Office: 516 Bryne Drive, Barrie ON L4N 9P6 | (705) 528 3885